hey yall! i was thinking of writing a blog post, and thought y not multiverse. the gist is i quit a very toxic job of 3 yrs recently (my last week is in january, but im off for two weeks rn). it was very very bad for my well being so im now in mental repair-mode. i wanted to quit for so long but not sure why i stayed as long as i did (well the pandemic happened and that changed a lot of my plans).
even on my days off, i'm getting called multiple times a day about really stupid stuff... like, asking me what card we use to shop at a store I NEVER SHOPPED AT. i just said, use one of the many cards we have on file, literally any of them work lmao. or like last night, my manager calling me at 8pm to reprimand me about like...a password..? that he couldnt get into a website and there were two different passwords saved, and left a really fucking nasty text message about what the fuck they wouldve done if i didn't answer back via text .....LIKE
(1. try one of the two passwords, 2. reset password 3. LEAVE ME ALONE)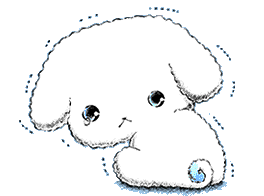 the past 3 years made me develop a panic disorder, even deeper depression, and anxiety up the wa-zoo. so......here's to getting some sleep, recovering from burn out, and finally having the time to work on my mental health!
i had another long time side job i quit earlier this year for kind of this exact reason - lack of life/work separation and being paid like shit to be treated like shit. seriously, when i put in my resignation they wanted me to stay and offered a lot of money to work freelance/part time for the meantime and i looked at my manager in the face and said, it's not the money, im just ready to move on..... what i didnt say is that, all the employees feel disrespected and we all aren't being paid enough, so why are we putting up with this?
like when i worked on my day off and my boss didn't want to pay me... or when i had a sexual harassment case they didn't want to deal with, or my bosses literally blaming me for stuff they messed up on (and making me write that), to NEVER being paid overtime, despite not being exempt but being treated like i am. like, when the business was closed for break they wanted me to still do some work like my manager, except.........he gets paid x3 over my salary, so why am i doing the same work as him? i've been doing the same job for three years, there's absolutely no room for advancement in this hell hole and to be honest, i'm SO GLAD i'm getting out of there. the burn out was so bad, i was always overworked.