I've decided that I'm going to be posting most of my works (i.e writings, drawings, art, and even webpages in wip) on a site I created called the teapot...
I've somewhere on someone's web garden page, that you should always post your orginal work on your web site or space, before sharing it on social media..
I have a Typepad account with unlimited storage, so might
as well put it to some good use..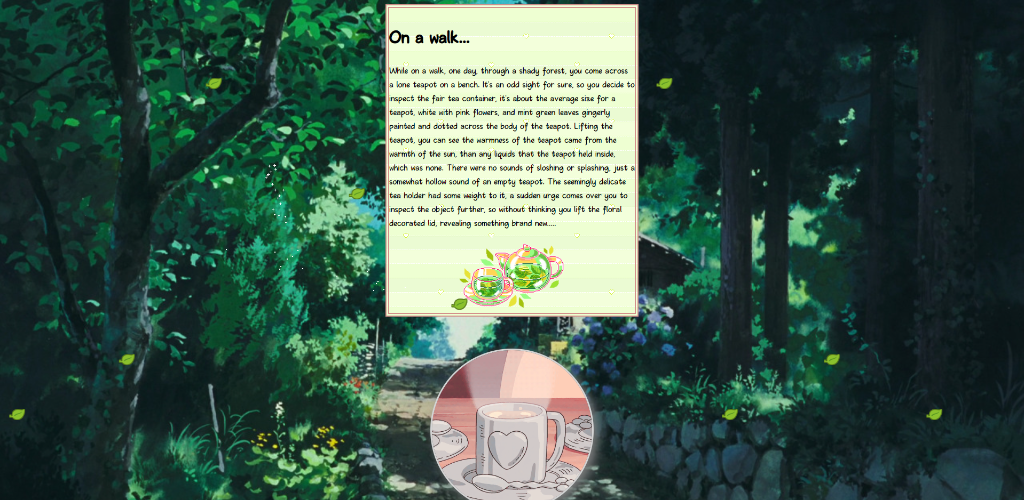 I'm REAL proud of the intro/landing page, it has the leaf emojis with the falling objects code, and I added some Mario Galaxy 2 music as BGM.....
Here's what I've coded so far....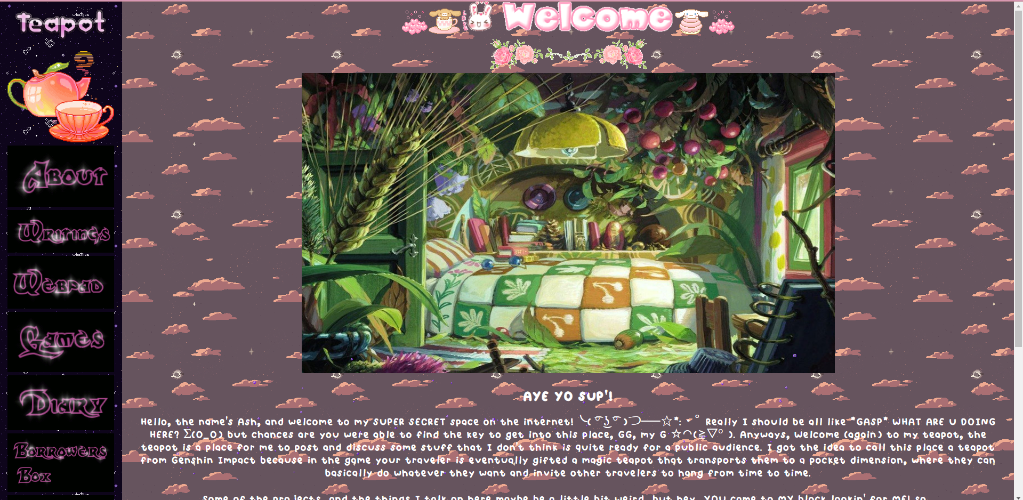 I think I MIGHT change the homepage to have different layout,
but I'm still SUPER proud of this homepage tho
I even added a cute tea cup picrew I found at the bottom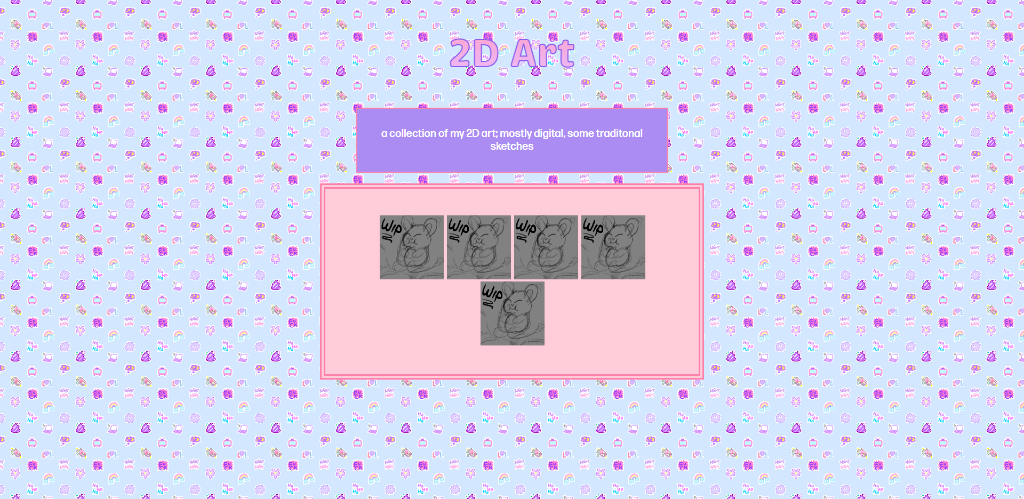 I started on the art section of the site, I just have placeholder images for the thumbnail atm...
The thumbnail images are clickable and led to the template I'm going to use to display my art work.....
I MAY make it public sometime in the future, I want to hide a key to the teapot, on my neocities site somewhere, but I'll do that once the teapot is more presentable and has more stuff to showcase..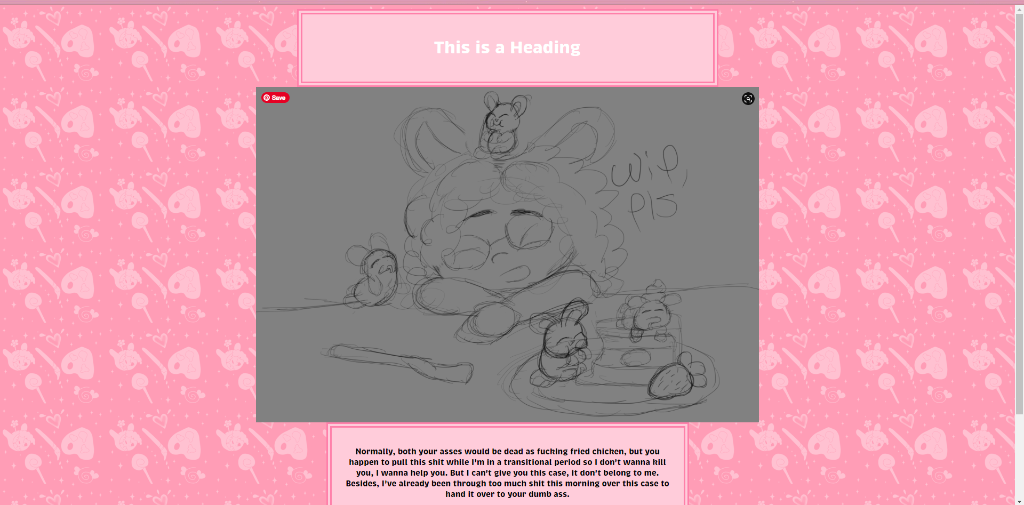 That's pretty much it for now
I'll update more on here if I add any more cool stuff
I want to do this as a way the quell the feeling of wanting to post something online, but without the worry if people will look at it or nah, and another way for me to practice my coding skills...